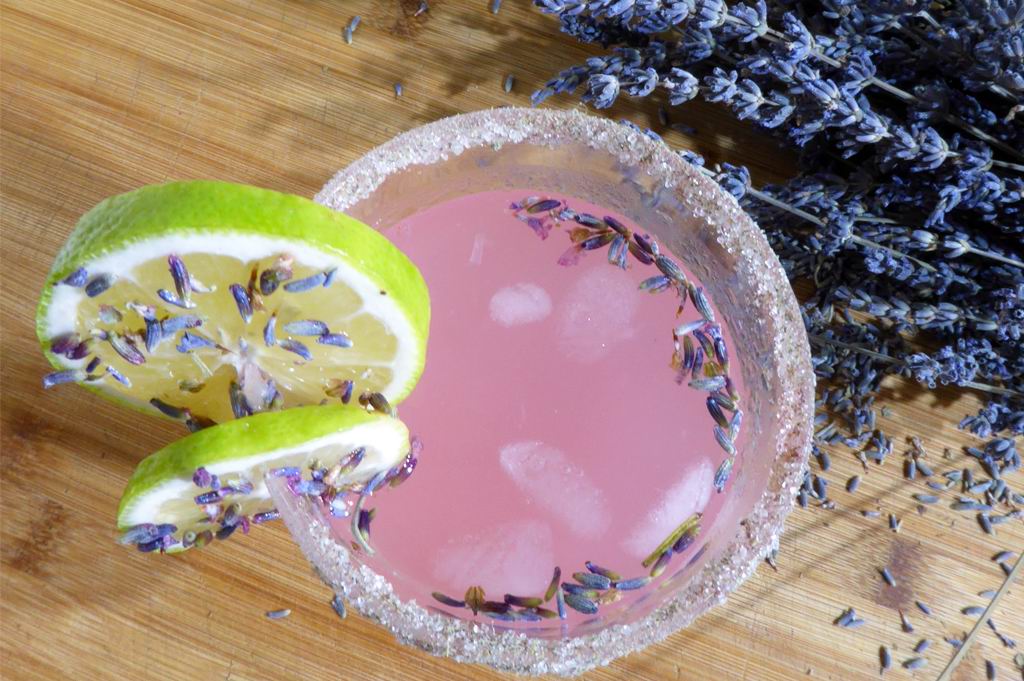 Pink Lavender Lemonade
Refreshing lemonade with blossoms of Lavender
This is one of our favorite recipes here at Herb Valley as we have a lot of organic lavender flowers and we do like cold drinks too! This lemonade is super refreshing with a unique but distinct after taste of lavender blossoms.
Looking at the pictures you might be wondering about this lemonades colour. Aha everyone does! And no it is not food colouring. As strange as this might look or sound this beautiful light pink colour just occurs. It is a reaction between the fresh lemon juice and the lavender flowers. Both ingredients used in this recipe are organic. On the close-up pictures you will see that the decorative lavender flowers on the lemon slice have even turned fuchsia pink, a much darker and vibrant pink.
This lemonade is perfect for parties, events and even for home with the kids, as the ingredients used are pure and full of good staff. Oh and it absolutely tastes amazing! If you want to make your own pink lavender lemonade follow the instructions.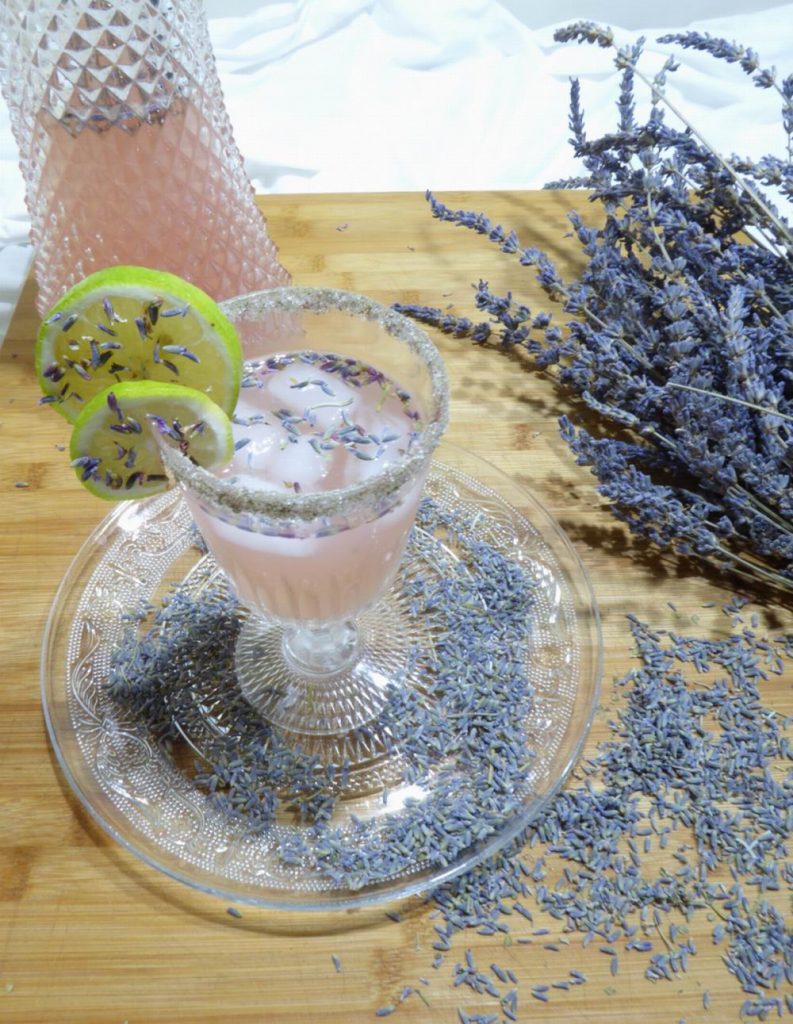 INGREDIENTS
Dried Lavender flowers, water, honey, freshly squeezed lemon juice and slices, Ice (plain or with lavender flowers in them)
INSTRUCTIONS
This recipe serves 4-5 people, adjust accordingly for more or less. You will start by making 2 cups of lavender tea (brew for 5 minutes) and put aside.  Now for the syrup you need to squeeze 5 lemons, pour the lemon juice in a cooking pot along with 2 teaspoons of lavender flowers. When the lemon juice turns pink then you can add 2 spoons of honey and mix well (could be less or more depending on your preference), whisk until honey is dissolved. Now let your lemon and lavender juice cool down for about 30-60 minutes. Strain the liquid, pressing the lavender down to make sure all the juices and syrup are released into your mixture and add water according to how light or strong your preference (we used 2 cups).
In a large pitcher, combine the cold lavender tea, pink lemon and lavender juice,  add your lavender flower ice cubes and some thinly sliced lemons and few lavender sprigs (this is optional as some people do not like to shew on them) Now serve!
Enjoy your sweet  and sour lavender-flavoured pink lemonade!